MARC KOROVITCH
CHORUS MASTER & CONDUCTOR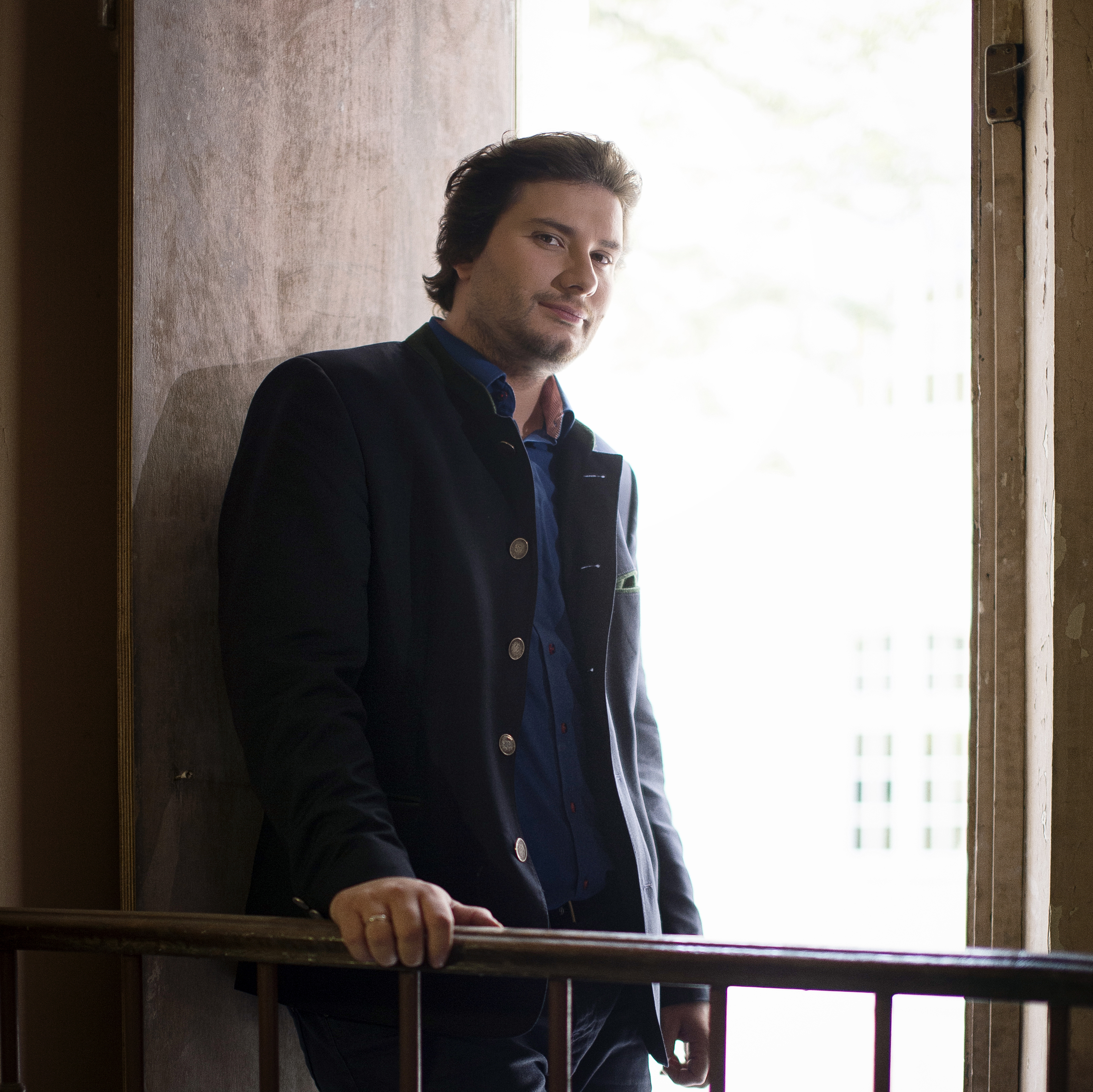 MARC KOROVITCH
Marc Korovitch, born in 1987, has obtained a Licence in Music and Musicology, specialized in Choir Conducting, at the Sorbonne University of Paris and a Master's Degree in Choir Conducting from the Haute Ecole de Musique in Geneva, Switzerland. 
As a choir conductor, he has been working with Denis Rouger in Paris, Celso Antunes in Geneva and Amsterdam, Michael Gläser in Munich and Stefan Parkman in Uppsala, Sweden. In orchestral conducting, he worked with Dominique Rouits in Paris and Colin Metters in Berlin.
Chief conductor of the JeuneChoeur de Paris, he started a collaboration with the SWR Vokalensemble Stuttgart in 2013 (including a recording of Ravel's Daphnis et Chloé), and also works regularly with the Chœur de Radio-France and the Choeur Accentus since 2014. He has prepared or conducted them for festivals such as Festival de Radio-France in Montpellier, the Mozartwoche in Salzburg, the Festival Mostly Mozart in New York or the Baltic Sea Festival in Stockhlom. He collaborates with many personalities, such as Sir Simon Rattle, Gustavo Dudamel, Daniele Gatti, Louis Langrée, StéphaneDenève, Daniel Harding, Herbert Blomstedt, Laurence Equilbey, Marcus Creed, L. G. Alarcon in different concert halls, Paris Philharmonie, Elbphilharmonie, Theater an der Wien, Lincoln Center, Berwaldhallen… He has conducted the WDR Rundfunkchor in Cologne in 2016. In July 2016, he has prepared both the SWR Vokalensemble Stuttgart and the NDR Chor for Berlioz's Romeo et Juliette. In 2017, he has participate to the opening of the Seine Musical conducting the Choir Accentus and in 2018, he starts a collaboration with the Croatian Radio Choir. In 2019, he has prepared the Swedish Radio Choir for the Harmonia Mundi recording of Brahms einDeutsches Requiem with Daniel Harding.
He is appointed choir master of the Swedish Radio choir since the season 2018-2019.
Marc Korovitch became in 2011 the youngest conductor of the Concerto Köln (Germany), with which he gave concerts in Germany, in Italy (PalazettoBru Zane) and Poland. He has worked with professional orchestras in France, Norway, Germany, The Netherlands, Croatia. He works in a regular with the OrchestreColonne in Paris since 2015and with the Montenegrin Symphony Orchestra since 2016.
Marc Korovitch has also a great interest in pedagogy, he is now choral conducting teacher at the Conservatoire à Rayonnement Regional de Paris and orchestral conducting teacher in and gives masterclasses around Europe (The Hague, Valencia, Zagreb…).