YARDANI TORRES MAIANI
IN AGREEMENT WITH NEW NABAB PRODUCTIONS & WITH SUPPORT FROM : LA COURROIE – ALICE PIEROT & CHANTAL DE CORBIAC
ASTERIA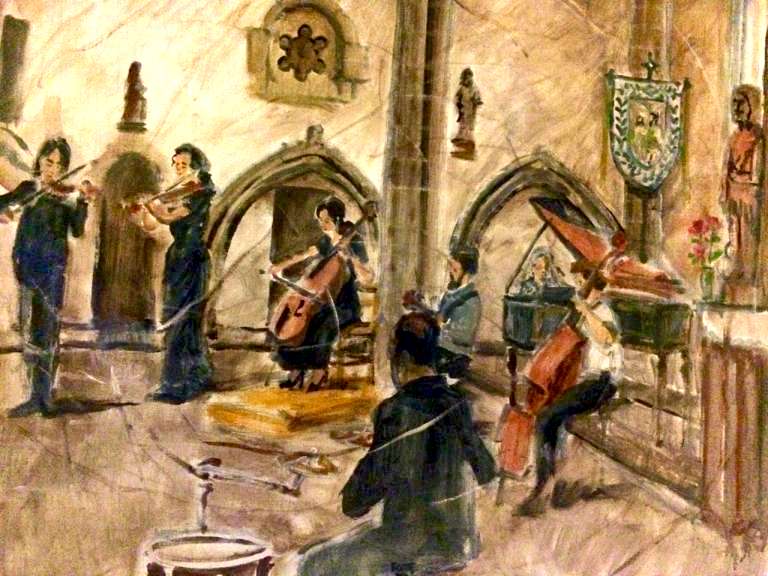 Yardani Torres Maiani, violin and composition
Armande Galloway, violin
Natalie Forthomme, cello
Élisabeth Geiger, harpsichord
Raïlo Helmstetter, guitar
Anton Florenza Fabregat, double bass
TEASER :
ASTERIA or The Starlit Night.
Feet planted firmly on the ground, and imagination turned skyward: such is the deeply rooted yearning embodied in the music of the Gypsy people, their music for all time, perpetually in motion and limitless… We live in an age when, for the first time, we can look at our musical past in its entirety, not as archaeologists, but as those who experience it at first hand. This gives us the freedom to put any kind of technical or aesthetic means, ranging from early music to contemporary composition, at the service of the musical discourse and specific forms of expression. As Nikolaus Harnoncourt aptly noted regarding folk music (preserved via oral tradition), 'where only enclaves remain, this music is actually a component of folkloric tradition. And it thereby represents cultural decline, since folklore is not something which is "cultivated", but is rather an intrinsic component of life. The moment we describe it as "folklore", it has already become a museum piece.
Asteria is the personal expression, in the form of original compositions, of a type of flamenco which knows no barriers and is accessible to the world at large. Its instrumental timbre being a dominant element (it only takes a single guitar chord to make the 'sound of flamenco'), the instrumentation of Asteria was conceived in such a way as to avoid any facile references to flamenco as a genre. The intended result is, on the contrary, to refine, to discard all that is extraneous, to keep only what's essential in the hope of arriving at the heart, at the quintessence of this fascinating and sometimes mysterious music we call flamenco. Asteria, like the infinite variety of palos, is not a set of instructions, nor is it a musical form, or a type of ensemble, or a feeling, or simply a piece of music…
Asteria is none of these… and yet all of these at once! For Asteria – like flamenco – is a way of life, an ethos; like the night sky filled with stars, its unity lies in multiplicity. YARDANI TORRES MAIANI
Translation: Mike Sklansky

Yardani Torres Maiani
A violinist and composer, Yardani Torres Maiani was born in Andalusia in 1988. He began his music studies on the Costa del Sol, continuing them at the music conservatory in Málaga, and later lived in that French hot spot of Gypsy music, Saintes-Maries-de-la-Mer. After graduating from the conservatory in Avignon, he studied at the Lausanne HEMU (Haute École de Musique), where he earned his bachelor's degree. He studied violin with Marie-Annick Nicolas at the Geneva Conservatory, graduating with a Master of Arts degree in music performance in 2011. That same year, he garnered the Henryk Szeryng Foundation Career Award. A self-avowed 'traveller across musical genres', he has since appeared at the Festival de Paris, the Avignon Festival, the Flâneries Musicales de Reims, and the Colmar International Festival.
While being acknowledged as one of the leading musicians of the younger generation of French virtuoso players, Yardani Torres Maiani is not merely a brilliant soloist. An inquisitive musician, never ceasing to look ahead, he writes music and seeks new ways to deploy his instrument with a passion no less urgent than his desire to explore the finest pages of Bach, Paganini, Enesco, or Piazzolla. This distinctive trait may stem from a rich and diverse family heritage, comprising flamenco and classical music: a wealth of influences that crystallize in his work as a composer and arranger.Yardani Torres Maiani.
The lyrical verve of his compositions, with their airy and ecstatic ambiance, reveals his signature style, in which a hint of flamenco is merely pretence, a way to set the stage for genuine musical discoveries.
HARMONIA MUNDI RECORDING :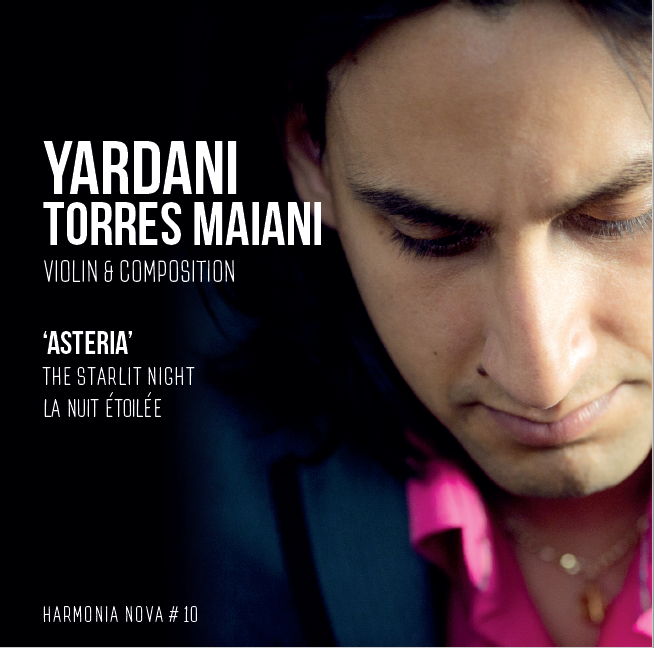 WEBSITE :
FACEBOOK :
www.facebook.com/YardaniTorresMaiani